management solution is not Just Human Resources Management Solution but it is a complete Platform where you can create a complete and complex business processes in simple way and quick time "It is not just HR but complete Platform"

management solution is international standards and best practices based Human capital management software solution designed for the Middle East Region requirements in its basic foundation. It is compliant with the ME countries labour laws, immigration offices, common businesses rules and regulations. smart HR enables the tools you need to effectively maintain and manage your most valuable asset "Your Staff".

allows organizations to introduce international Best Practices in HR Management to their HR departments. The Smart HR solutions offer your organization a chance to implement international standards in HR management for Organization Structure, recruitment, Personal management, Payroll Management, Time Management, Performance Appraisal, and Employee Development & Training to ensure higher employee satisfaction and compliance with governmental regulations.

replaces paper based, time-consuming, and error-prone HR/Payroll methods, and is modular so you can customize the solution according to your needs, desired level of automation, and budget. Along with a comprehensive set of HR and payroll features.

is a perfect solution to reduce your costs, reduce administrative time, and empower your employees. With Smart HR the free flow of information between employees, supervisors, managers, top management, and administrators save time & money and gives more accuracy. Backed by superior customer support, smart HR provides unparalleled technical expertise and product enhancements that ensure your ongoing success.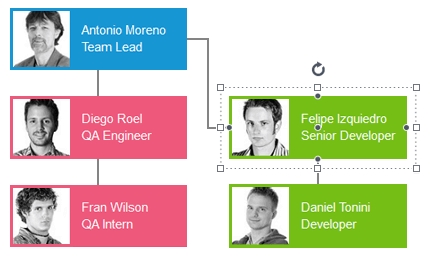 Main Functions
Company/s Setup
Company/s Department Structure
Company/s Functional Structure
Organization Chart by:

Department
Functional
Department/Functional
Functional/ Employees
Department/Functional/Employees
---
General benefits
By running smart HR, you will get a lot of benefits which speed up your ROI as:.
Automate your HR department business process.
Paperless work environment using workflow capabilities.
Quick process steps and actions through the workflow capabilities, email integration SMS and Mobility.
Alerting via email integration, SMS, and Mobility.
Better budgeting and manning management.
Increase accuracy of compensation and payroll.
Avoid double standards by enabling reliable performance appraisal.
Enhance Communication between company's organization departments.
Improve HR service level.
Efficient recruitment planning and management.
Increase visibility of organization competencies and skills.
Efficient training planning and management.
Top Features and Charctercities
There are many features and charctercities for smart HR.
;